WHAT IS THE ITCC SUBSCRIPTION BOX?
The ITCC Subscription Box is a quarterly self-care subscription focused on mental health, self love, and supporting small & black owned businesses. Each box is thoughtfully designed and includes 5 products and/or activities, handpicked by licensed therapists to increase mindfulness, self-love and over all wellness. Additionally, we select wellness products sourced from small & black owned businesses that produce products ranging from aromatherapy, art therapy, mental health products, beauty/skincare, and exciting lifestyle items. Products change each quarter so you will always be in for a surprise!
WHAT TO EXPECT IN EACH BOX?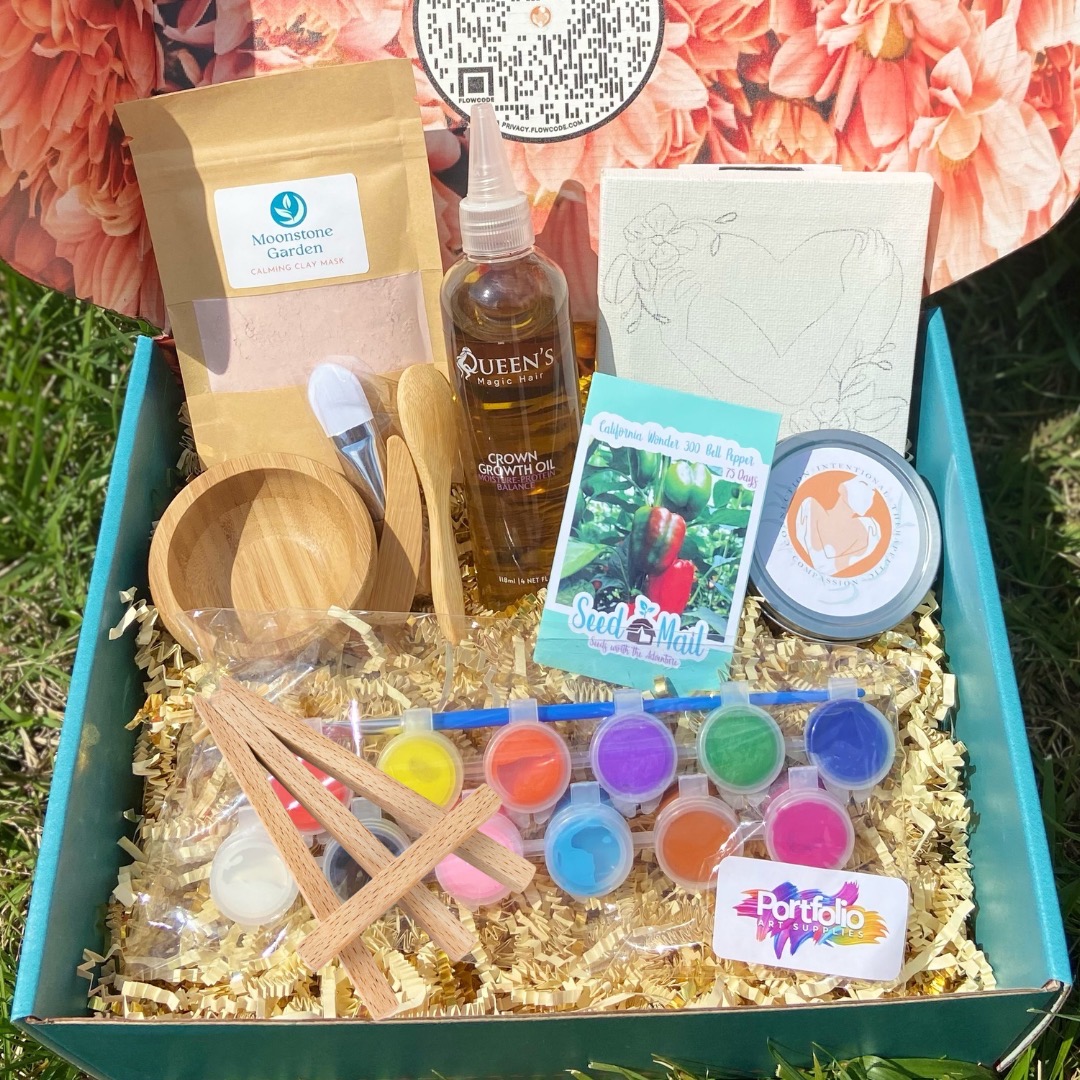 ** Images of contents in box are subject to change. Photos used don't depict exactly what will be in each box as the contents will change quarterly.**
AN AFFORDABLE WAY TO WELLNESS
Each quarterly box, priced at $63.99/qtr, includes 15% off your first therapy session with In Tune Creative Counseling PLLC + receive a FREE consultation with our in-house therapist! 
Have you not explored therapeutic practices just yet? No worries! With this quarterly subscription box, enjoy an intro into various facets of therapy. Expect to receive a variety of 5 stress-relieving and refreshing surprises in each box. The category of the items vary from mindfulness, aromatherapy, art therapy, beauty/skincare and lifestyle goodies!
NO CONTRACT, NO STRESS!
If you receive one box, two, or three, and you believe that you're not in need of a shipment each quarter, you can opt-out at any time! The only obligation you have is to the growth of you. Choose what is best for you. Feel free to sign up again if you'd like!